Life After Inpatient Addiction Rehab
Addiction treatment looks different for each individual, and inpatient addiction treatment can be a helpful first step toward sobriety. Inpatient addiction treatment offers a highly structured environment, establishing a daily routine of self-care with a strict abstinence policy, which allows the patient to focus intensively on their recovery. Treatment programs typically last anywhere from 30 – 90 days, depending on the diagnosis, progress made in therapy and success of the treatments. Transitioning from inpatient therapy to the next step can be stressful for the individual, as they may feel as though they're losing the support they've come to rely on to beat their addiction. Stress can be a trigger, and an individual may feel inclined to abuse drugs or alcohol again if they do not have a proper aftercare plan in place.
Extended Recovery Options
Residential Rehab
Residential rehab is set up similarly to an inpatient rehab program, but with less intensive therapy, and patients are able to come and go – they are not forced to undergo any treatment. Residential rehab facilities rarely have medical staff, and typically most residents must have completed their detox prior to their stay. These facilities are designed to support individuals on their way to recovery and to establish a supportive recovery community.
Outpatient treatment programs
Outpatient treatment is ideal for those who have family commitments or financial constraints and are unable to stay in an inpatient program. Individuals will have standing appointments with therapists and may participate in group therapy sessions, but will be living independently. Patients may participate in 12-step programs where they are able to integrate treatment methods and coping mechanisms into everyday life, where they can feel supported by individuals who can understand their experiences and circumstances.
Sober living home
Sometimes referred to as a halfway house, sober living houses can be a good option if the individual is looking for a bit more support than an outpatient program alone, but is unable to commit to or afford a residential rehab program. Sober living homes provide a built-in support group, and each member of the household can support the others in healthy lifestyle decisions. It's important that the home environment is without triggers and temptation for a recovering addict, and for this reason, it can be difficult to return to the housing they lived in before the inpatient program.
There are pros and cons to each extended treatment option, and an individual ultimately has to decide which option is the right choice for them, ensuring they have a good quality of life and can continue to make progress in their recovery.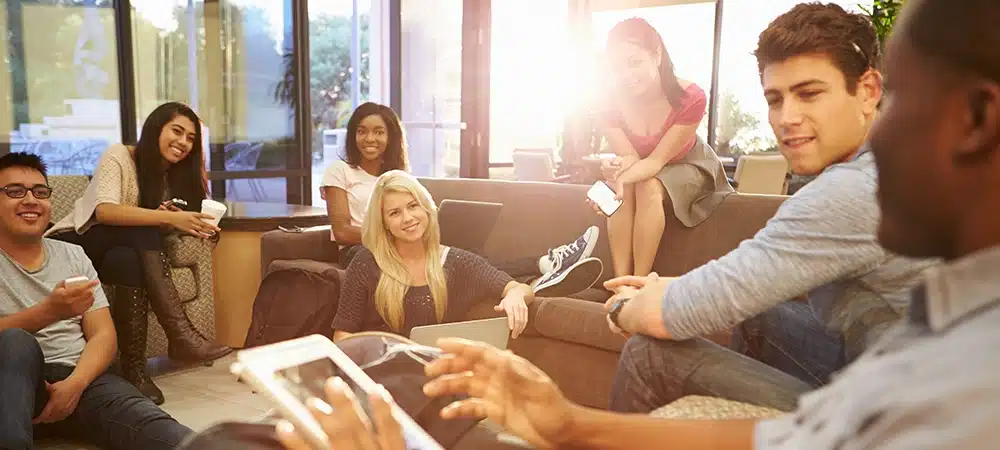 Setting up a Structured Routine
Just as inpatient treatment centres are highly structured, life after rehab should be structured to ensure a successful recovery. It's very likely that an individual will experience cravings for drugs or alcohol or be tempted by substance use once they return to their old routines and everyday lives, but the treatment team and their time in an inpatient rehab program will prepare them with calming techniques and coping skills. With organized routines and structure, a recovering addict will feel more in control of their situation, and be able to make healthier choices.
Nutrition: Eating healthy, balanced meals is very important in addiction recovery. After prolonged periods of substance abuse, the brain and other internal organs can sustain damage, which can lead to serious health complications. It's very common for a recovering addict to want to replace one addiction with another, and people will often turn to caffeine or sugar to give them an energy burst. Eating nutritious foods and drinking enough water will boost energy naturally. For the first year of sobriety after a drug or alcohol use disorder, it is critical that an individual receives adequate nutrition in order to help their bodies replenish depleted stores of vitamins and nutrients.
Sleep Schedule: Getting rest and good quality sleep are important for both physical and mental health. The body has a natural rhythm of waking and sleeping hours, and from a stay at an inpatient treatment centre, the individual is likely already accustomed to a regimented sleep schedule. It's important to stick to this schedule since staying up late and being sleep-deprived can contribute to cravings, and poor decision-making.
Physical Activity: Physical activity will naturally stimulate the production of dopamine, making the individual feel good and giving them a sense of accomplishment. Being active also helps to keep the body in good condition, staving off illness and disease. Daily physical activity will also help the individual to sleep soundly, as the body will need to recover, establishing healthy sleeping patterns.
Finding a hobby: Finding an activity that brings joy and excitement can be a great transition into everyday routines. Much of an individual's life revolves around self-improvement and therapy during their stay in an inpatient facility, so finding an activity that they can do for themselves will feel rewarding. Hobbies can be individual, like puzzles or crafting, or can be more social, like playing cards or joining a recreational league. The social setting can be beneficial for a supportive environment, and the individual can talk as much or as little about their recovery path as they want. A new social group can be a great fresh start for an individual in recovery, as they don't have any associations with their substance use disorders (SUD).
Self-care: Taking time daily for self-care is critical in the path to recovery. Self-care can take on any number of forms, whether it be through physical activity, meditation, or maybe journaling – any outlet that allows the individual to check in on their mental health and wellness and honestly evaluate where they are currently, and what they can do to sustain their path to sobriety.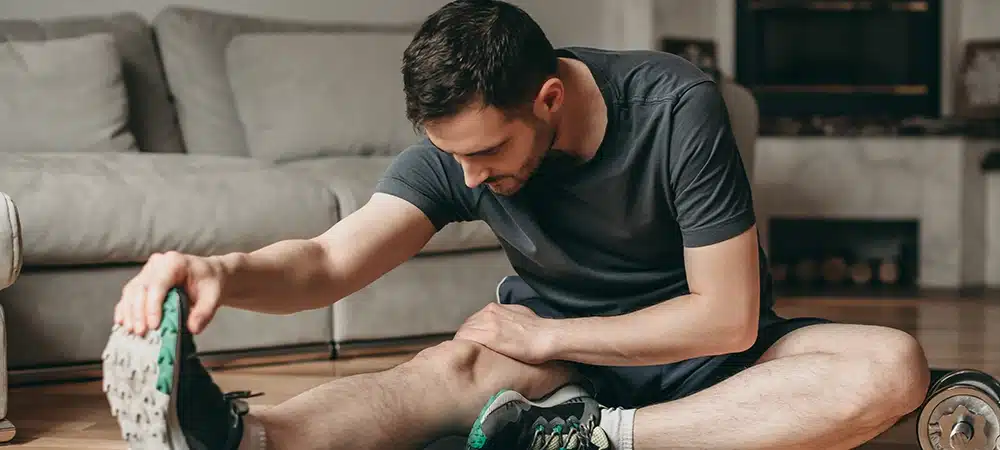 Continuing Therapy
Addiction is a chronic disease, and it's important to remember that completing inpatient rehab doesn't mean that an individual is cured. Continuing therapy with a treatment specialist is critical to the success of recovery, especially as the individual is beginning to reintegrate into their pretreatment life. This is especially true for young people who return to living at home with their family members. Often, they try to maintain contact with the same circle of friends since they may still be attending high school – this can prove difficult, as their friends may still have alcohol or drug use disorders, which will tempt the individual to use again. If an individual's social network isn't drastically changing, it is important that they still be accountable to therapy where a trained professional can monitor them for signs of relapse. Monitoring for signs of relapse is important for any recovering addict – not only young adults, but they are the most susceptible to peer pressure and negative influence.
Individual Counseling
Individual counselling can be very helpful for an individual's aftercare plan after inpatient rehab. With one-on-one meetings with a counsellor, an individual is able to set goals and discuss their progress in depth with someone who is familiar with their history, and who will be able to monitor them for signs of relapse or mental health issues. When the individual is able to build a rapport with their counsellor, they are more able to follow suggestions and be open to guidance, having an honest dialogue about what's going on in their day-to-day life and the challenges they're facing. Individual counselling can help to build a patient's confidence and give them helpful tools for helping them cope with cravings or difficulties that are tailored specifically to their needs.
Support Groups
12-Step groups are also beneficial, for different reasons. While individual therapy has the benefit of a therapist's undivided attention, support groups offer the individual a network of people who understand them, and can relate to what they're experiencing in a way that people who haven't experienced addiction can. As someone who's left an inpatient program, the individual is accustomed to having that camaraderie of people who can appreciate how difficult overcoming substance abuse is. An individual has an opportunity to form new, healthy friendships with people who will also abstain from drugs and alcohol, whereas their existing friends may not be interested in abstaining. Groups such as Alcoholics Anonymous or Narcotics Anonymous are quite prevalent all over the country.
Family Therapy
Family therapy can be very useful, particularly when the individual is living in the same home after their inpatient treatment. Navigating different roles and knowing what to expect can be difficult after such a life-altering change. A counsellor or therapist will be able to help broach difficult subjects amongst family members in a respectful way to lead a productive discussion, rather than an argument that results in hurt feelings. A trained professional will also be able to educate family members on signs of relapse, and some things that they should watch out for or be mindful of.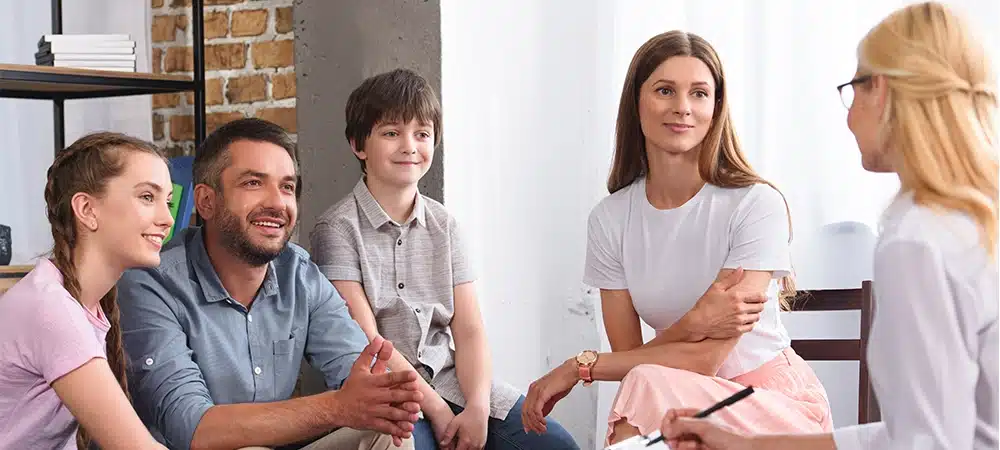 Managing Mental Health
No matter which options an individual pursues after their stay in an inpatient rehab treatment facility, the goal is for them to manage their mental health, stress and anxiety to prevent relapse and for them to lead a healthy, sober lifestyle. There are no shortcuts to beating addiction, and each individual will have strategies and coping methods that work best for them. Techniques learned and practiced during inpatient rehab treatment are meant to support individuals through sobriety and empower them to take control over their lives again to make positive changes. Though inpatient treatment is only the beginning of addiction recovery, it's an important step for setting people up for success. Practicing self-care and safeguarding their mental health is the best way for an individual to be honest with themselves about what they need, and what will help them to achieve long-term sobriety.