What Happens In Drug Addiction Rehab Centres?
Drug Addiction Rehab Centres
Drug addiction rehab centres have evolved significantly over the last century or so. "Rehab" used to involve little more than sequestering the addicted person in a room by themselves so they could "dry out". They were provided with the essentials of life, and if they were fortunate, they got to spend a bit of time outside each day, but there was no therapy, no counseling, no attempt to delve into the causes of the addiction. The focus was purely on getting alcohol or drugs out of the person's system.
Today's drug addiction rehab centres bear almost no resemblance to those from days gone by. As our knowledge of addiction has evolved, we have come to understand that addiction has causes, and if those causes are not addressed, long-term sobriety is unlikely to happen. We have learned that different people respond to different treatment methods, and we have a better understanding of what kind of support addicted people need as they go through their journey of recovery.
Addiction Rehab For A Range Of Needs
One of the reasons addiction treatment is so complex is that everyone's needs and circumstances are different. The optimal treatment plan for any one person depends on many factors. What substances is the person addicted to? What is the state of their physical and mental health? Have they experienced any traumas? What are their relationships like? Are they happy with their job? Does addiction feature anywhere in their family history?
When we consider all the variables, we start to understand why we cannot have a one-size-fits-all approach to addiction treatment. Most drug addiction rehab centres offer some degree of customization in their treatment plans, but before you even start the program, you have to choose what kind of centre you will go to.
Also Find: Best drug rehab center Toronto.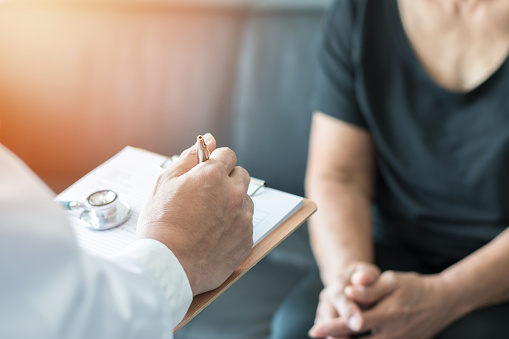 Inpatient vs Outpatient Rehab
One of the first things you have to decide is the level of support you will need during your recovery. This varies from person to person. If you have a long-standing alcohol addiction that has destroyed your ability to function on a day-to-day basis, you are likely to need an inpatient program, complete with medical detox. If you struggle with a marijuana use disorder but you are surrounded by a strong network of supportive friends and family members, an outpatient program may be more appropriate for you.
During inpatient rehab, you stay at the facility 24/7. The cost you pay includes accommodation, meals, and all of your therapies and treatment. Many inpatient centres also offer medical detox for those who need to be safely withdrawn from the substances they have been using.
Advantages to inpatient drug addiction rehab include the following:
You have access to round-the-clock support

There is no way for you to relapse

The necessities of life are taken care of, so you can focus on your recovery

You cannot back out of attending your therapy appointments
Drawbacks include the following:
The cost can be prohibitive

You cannot live at home and go to work

The transition back to the "real world" can be overwhelming and put you at risk of relapse
While inpatient rehab has high success rates, especially when paired with a comprehensive aftercare program, not everyone has the ability to step out of their life for six weeks. Outpatient rehab allows you to receive addiction treatment while still maintaining some elements of regular life. You can continue to live at home, and you can go to work or school during the time you are not in rehab.
Advantages to outpatient drug addiction rehab include the following:
It is more affordable

You can continue to meet household responsibilities

You can immediately apply what you learn in therapy to real-life situations
Disadvantages include the following:
You are still exposed to triggers that could cause a relapse

One is accountable for getting to all  therapy appointments

You have to manage a schedule that allows for rehab and work or school

You are reliant on your own support network
Private vs Funded Rehab
It should come as no surprise that private drug addiction rehab centres – where each client is responsible for footing their own bill – have the highest success rates when it comes to addiction treatment. These facilities are able to offer high degrees of customization within their treatment programs. A wide range of available therapies results in a high percentage of people with addictions achieving long-term sobriety. A huge advantage is the lack of wait times: for the most part, anyone who needs rehab can start their program fairly quickly.
Medical insurance plans and corporate employee assistance programs make private rehab centres financially accessible to some people who could not otherwise afford it. Many private facilities also offer financing options and payment plans.
There are some good options for people who are reliant on publicly funded drug addiction rehab centres. Although these facilities have to operate within stricter budgetary constraints than private facilities, most of them still offer some customization in their programs. They may have fewer therapies available, and there can be lengthy wait times for a spot, but their programs can be effective.
What Happens In Drug Addiction Rehab Centres?
Whether you are in an inpatient or outpatient facility, your addiction treatment program will be focused on addressing the underlying causes of your addiction. Once you have developed the skills and tools to cope with stress, deal with triggers relating to past traumas, and maintain healthy relationships with loved ones, you will be less likely to need substances.
Everyone's path to addiction is unique, therefore the recovery plan should be tailored for each person. Most treatment programs include some combination of individual and group therapy. Depending on your needs and circumstances, you may also be offered family counseling, life skills coaching, mindfulness training, nutrition and exercise advice, creative therapies that use art, music, dance, yoga, meditation, and more.
Since addiction to most substances takes a heavy toll on the body, your addiction treatment may also include medical checkups and monitoring to ensure your physical health. If you are addicted to prescription drugs, your addiction treatment team will work with you and your healthcare team to find alternative ways to manage the condition your medication was initially prescribed for.
Most drug addiction treatment centres have aftercare programs. This comes in the form of support once your rehab program is done. Aftercare varies from one facility to the next, but it generally includes access to a support line, some follow-up visits to monitor progress, and educational workshops.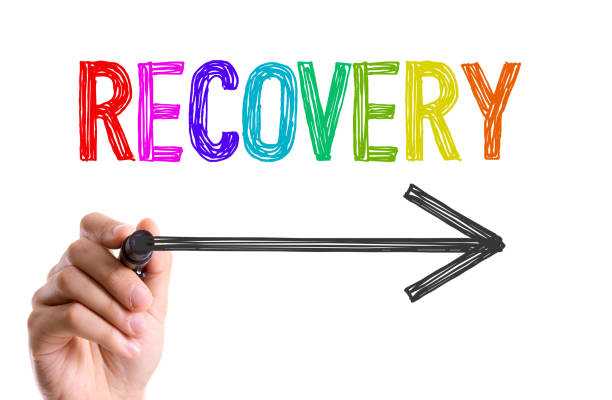 Drug Addiction Rehab In Ontario
Located in a beautiful region in Ontario, Thousand Islands Rehab Centre offers a full range of drug addiction treatment options to people who are struggling with substance abuse. We have a medical detox facility onsite for those who need help safely withdrawing from drugs or alcohol, and our treatment programs are fully customized to each person's unique needs and circumstances. We offer a safe space for healing, experienced and empathetic staff, and a path for you to recover and live the life you deserve.